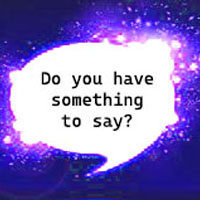 Internet Providers in Tenerife
Since moving to Tenerife, I have tried 5 different internet providers.  This is my personal opinion of them but good or bad, the contact details are listed here along with ...
Read more ...
Co-Living Getting Your Deposit Back
1 months rent is the usual  security deposit. If no damages are found when you leave, the deposit is refunded 1 week after your official leaving date. Not that ...
Read more ...
Boats & Yachts
Boat Charter – Luxury yachts for private hire in Tenerife – Prices start from just 45 Euros per person for a 3 hour private charter with food, drinks and crew! ...
Read more ...
CCTV Surveys Save Time
Plumbers in Tenerife How CCTV Surveys can save time and money when unblocking drains There's nothing more annoying than a blocked drain. Let's face it,
Read more ...
Are Motor Bikes Dangerous?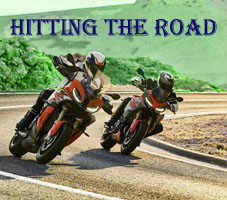 Unfortunately for their riders, bikes are considerably more dangerous than passenger vehicles. When motorcycles crash, riders get hurt but what are the odds? Insurance statistics for motorbike accidents are well ...
Read more ...
Giz a Room Tenerife
When the first Giz a Room group began in Tenerife, it was a well moderated and highly successful group. Sadly over time the group and many others that sprang up ...
Read more ...
Learning to Dive
Our recommendation is Granadilla Diving. ADVANCED COURSES – SPECIALTY COURSES – FUN/BESPOKE DIVES – Checkout their prices compared to others before you waste your hard earned holiday funds. Live Aboard ...
Read more ...
Puerto de la Cruz Boat Trips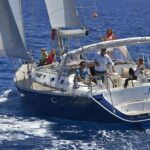 Folks, I am going to blaspheme now BUT Puerto de la Cruz is not the best place for a boat trip. If you are hardcore about your boat trips and ...
Read more ...
Co-Living Household Duties
*** Page under construction – lots more to  say 🙂 ***
Read more ...
Boat Holiday Tenerife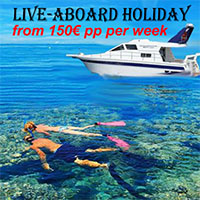 Live Aboard Boat Holidays – For that holiday with a difference. Golf, Dive, Fish or just relax. Starting at 150€ pp weekly for stay-aboard only. Moored at Amarilla Golf Marina, ...
Read more ...
Life Insurance – is it Necessary?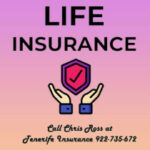 The worst mistake of all, of course, is to not have any life insurance. If this is you, it's something that you need to rectify as soon as possible. The ...
Read more ...
Sunday Lunch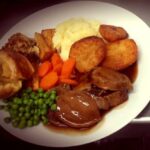 To find the Best Place for Sunday Lunch you need to hear what others say. See our full list of recommendations by area.
Read more ...
Whale Watching in Tenerife
Tenerife is home to the Teno-Rasca Marine Strip. Dolphins are most active in the morning and evening. Of course, there is no guarantee that you will see Dolphins but it's ...
Read more ...
Finding the right boarding kennel
How to choose the right boarding kennel for your dog? Many owners are afraid to leave their dog in a kennel. Of course a stay in a kennel is a ...
Read more ...
Golf Club Hire
Blue Sky Club Rental – Specialists in delivering golf equipment direct to your accommodation whilst you are golfing abroad. First class golf equipment from top suppliers such as Taylor Made, ...
Read more ...
Selecting the right electrician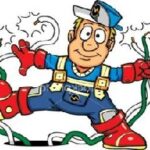 The work is never completed through plans or members of the corporate body. There is a need for a constant level of maintenance and updates to keep the
Read more ...
Co-living Etiquette
For people renting a room or shared apartment, some co-living guidelines are essential for a harmonious environment. Cleaning products, toiletries and household shopping (toilet paper, bin bags etc.) are ...
Read more ...
Planning a Kitchen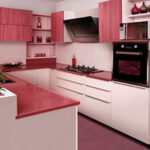 By Jenny Carter: This post is all about planning to make the room safe,  pleasant and relaxing to work in. It will also help to ensure that you have a  ...
Read more ...
Tenerife Health Insurance
Choosing the best health insurance for expats can be difficult. There are many insurance options to choose from and not all plans may suit your lifestyle, especially for those who ...
Read more ...