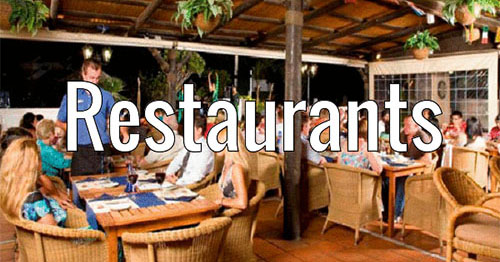 Harveys Bar

Sunday Lunch at Harveys Bar Phone: 822 66 74 46 Location: Los Cristianos Recommenders Comments: Avenida Amsterdam next door to the Mongolian restaurant Facebook Page: Harveys Bar

Ocean View Restaurant

Find Ocean View Restaurant & Bar on Facebook Full Proper English Carvery, Hand carved Choice of Meats and Help Yourself to Fresh Cooked, Mashed Potatoes, Roast Potatoes, Cabbage, Carrots, Peas, Cauliflower Cheese, Home Made Yorkshire Puddings , Meat Gravy, 8.95€ , ...

Restaurante Margarita

Restaurante Margarita Tenerife Great live music and superb food 7 days a week It's Steak Night every night in Margarita. Beautiful Brazilian Beef in sirloin or tenderloin cooked just the way you like it on the BBQ. Mixed grills, mixed kebabs, jumbo ...
Nothing here for Restaurants in Los Cristianos? Contact us to see your food in the best restaurants advertised here.
Find your local favorite restaurant in Los Cristianos, All your local eating needs; find them here on Tenerife Pages.
For other areas of Tenerife, please visit Tenerife Food In The Best Restaurants
Los Cristianos