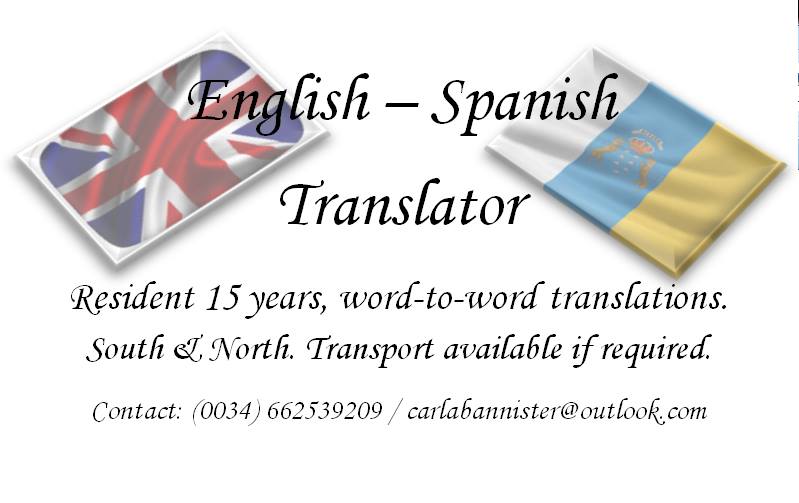 People underestimate the type of work that we translators actually do.
We aren't seen as translators nowadays…we're seen as accountants, lawyers, assessors, accountants, administrators, personal advisors, and a large ETC..
We translators take pride in our job
We have a sense of empathy
We have a sense of comprehension
We have a sense of understanding… And more…
And I am so proud to say I am able to provide all of the above to my clients, all the way through.
Translation services available for help with NIE, Social Security Numbers, Residencia, Appointments.
Phone: 662 53 92 09